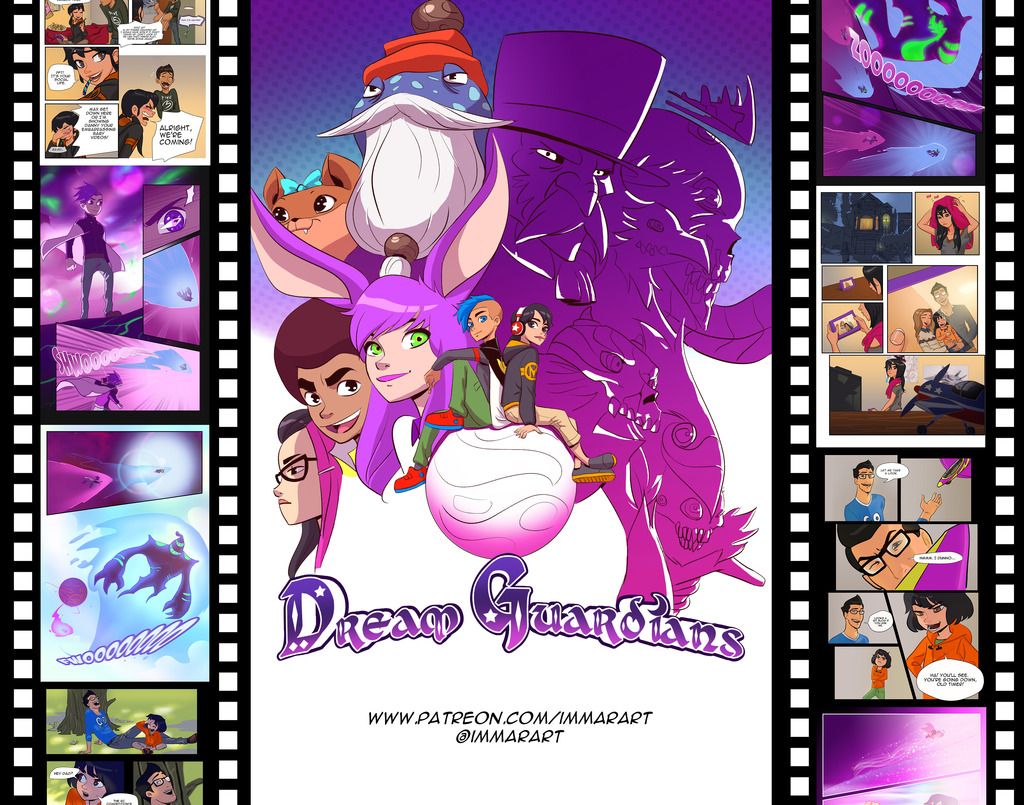 Hello Everyone!
After almost a decade since its creation,
DreamGuardians is finally live on Patreon
! There were a lot of all-nighters, hand pains, stressful days and tears but the love and determination for this story kept me going. I can proudly say that the script is complete as well as the first chapter for you guys to read. I will roll out the rest of chapter 1 during the next few weeks. My goal is to finish the
graphic novel
within a year and then pitch it to a
movie
studio (disney, pixar, dreamworks, illumination studios) and hopefully make an awesome
CG film
for you to see. For this to happen
I need your help
! By contributing to my
Patreon page
, you can not only help me achieve my dream but
you can also become part of it
. So what do you get by becoming my Patron?
Awesome rewards
! read more about it on
my Page
.
Since I just launched it, you can be part of the first group of awesome people who will
join me in making this dream a reality
. And for you aspiring comic creators, I will show you how I made my comic from start to finish with
video tutorials
. If you can't contribute, the comic will still be free to everyone but you will miss out on the
rewards
. If you are unable to join us, don't feel bad- there are plenty of
giveaways
and other cool things you can do to participate.
Please, let your friends know and share this post and my Patreon page with as many people as you know because
there is plenty more fun things to come!
Please let me know your thoughts by leaving a comment
Thank you from the bottom of my heart!
Immar